Best Sellers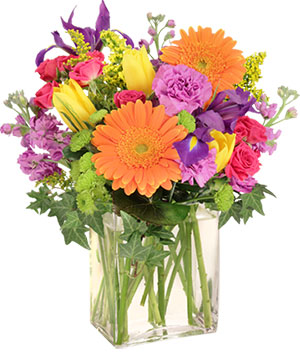 Celebrate Today!
Bouquet
Whether you're celebrating the birth of a child, kindness of a friend, the closing of a business deal or showing appreciation... Celebrate any occasion or brighten any day of the week with a colorful bouquet of fresh flowers! Don't they deserve a day that's all about them? Call PETALS N BUDS BRENTWOOD BAY FLORIST or order online today.
More Info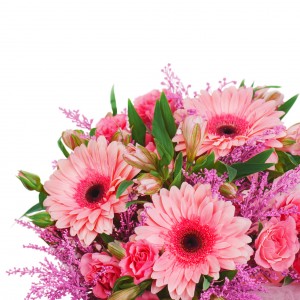 Bouquet Gerbera
Hand-tie Bouquet
Gerbera daisies (Gerbera jamesonii) are commonly grown for their bright and cheerful daisy-like flowers. They originate from South Africa and come in various sizes and colors including pink, yellow, salmon, orange and white, with flower sizes anywhere from 2 to 5 inches across.
More Info
Browse our Best Sellers for great ideas when you want to send flowers. See what's trending in the Brentwood Bay area. No matter what your occasion, these best selling flowers are perfect for any celebration. Whether you're sending flowers around the corner or across the country, PETALS N BUDS BRENTWOOD BAY FLORIST can help!